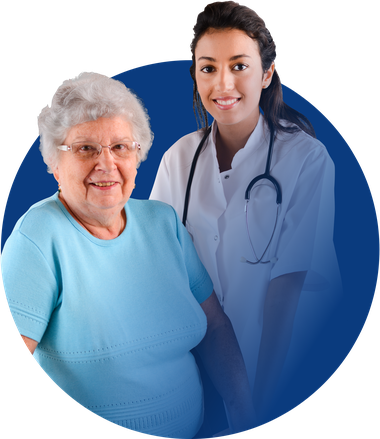 Health Monitoring Devices for Seniors
Nowadays, advanced technologies and various devices make life much easier for both seniors and caregivers. These health monitoring devices can monitor daily activities, send alerts in case of an emergency, and prevent falls. If the perspective of living in a nursing home seems like the worst case scenario, Medihill has the best solutions to help you lead a safe lifestyle and live independently. With our Health Monitoring devices for seniors, users can take a proactive approach to wellness. After selecting this service, subscribers can provide either doctors or caregivers with access to their personalized data. The data can be accessed from anywhere. This level of convenience will help ensure safety, maintain a healthy lifestyle and peace of mind.
Our Other Medical Alert Solutions
Live Chat
Chat with one of our knowledgeable professionals to learn more about Medihill, how to use our products or how to buy them.
Request a Call
Please leave your information below and we'll get back to you as soon as possible.
Send an Email
You can always write to us with your questions or concerns. We'll reply as soon as we can. Drop Us a Line
Get Your Free Brochure Today!
Once we have your details, we'll send out a brochure to you shortly.
Tim Smith
I'm in my mid-20s, but my seizures make it hard for me at times. I turned to Medihill's Home alert system and I'm really happy. Now, I feel like I don't have to rely on my family as much and I'm looking to move into a place of my own soon.
Abigail R.
We were struggling to find a way to help my aging father because my husband and I both work full time. It wasn't possible for either one of us to quit our jobs to become round-the-clock caregivers and my dad didn't want to go into a nursing home. Finding out about Medihill's Fall Detection options was a relief. My dad doesn't feel like he's a burden to anyone and we know that he can get help right away if we're not around.
Noah Alexander
I'm no spring chicken, but I didn't want to give up traveling. The portable alert device I bought from Medihill lets me hit the road worry free.